Saturday, October 8 at 6:45  |  Fishing Clinic: 3:00 - 6:00pm, movie at 6:45  |  $5  |

Outdoor movie and fishing clinic at Milo McIver State Park!

Offsite location: Milo McIver State Park, Estacada, OR – Riverside Day Use Area, Upper Boat Ramp

The 1992 Academy Award winning film, directed by Robert Redford, about the Maclean brothers – two very different young men coming of age, bound by their rural Montana roots and their shared love for fishing. Starring Brad Pitt, Tom Skerritt and Emily Lloyd.

Prior to the film, join us for a Fish-A-Long clinic led by the Association of Northwest Steelheaders. We'll cover the basics of fishing like knot tying and gear rigging before casting for Coho and Chinook. Family friendly event, no experience necessary, but participants must hold an Oregon Angling License from Oregon Dept. of Fish and Wildlife.

Free Chipotle burritos for the first (75) ticket holders at event.

Community partners: Association of Northwest Steelheaders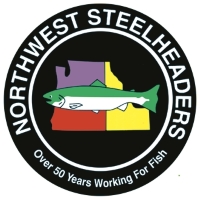 Sponsored by: Oregon State Parks, Hollywood Theatre, Oregon Film, Travel Oregon and Chipotle Mexican Grill.